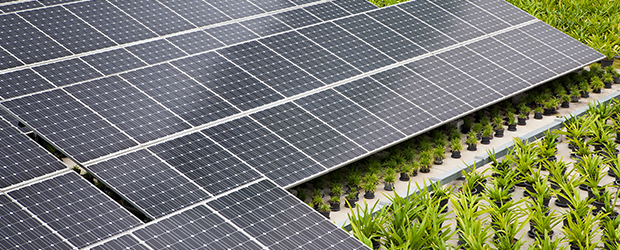 Solar photovoltaic has become increasingly popular since the introduction of the Feed In Tariff in April 2010. Solar PV is a clean, safe and free way to generate electricity for your property, whatever the size.
It is a secure and low risk investment as well as a robust and proven technology. There will be variables to the output such as the type of solar panels installed, the weather, panel size and the direction the panels are orientated.
It is a fact though that solar pv systems reduce energy bills, and with the government's Feed in Tariff (FIT) incentive, generate a quarterly income that is guaranteed for 25 years. When you consider that the average payback is eight to ten years, the system then produces cash back to the property owner for over a decade. The FIT gives a payment for all the electricity you produce, even if you consume it yourself, and additional bonus payments for electricity not used that you export back into the national grid.
Solar PV is one of the most straightforward renewable power generation technologies – panels can be installed quickly and planning permission is rarely required as it is usually classed as a 'permitted development'.
More information?
Whether you are looking for energy saving ideas for your home or business talk to one of our team today on 0151 547 7606, or alternatively complete the form for a FREE no obligation quotation.