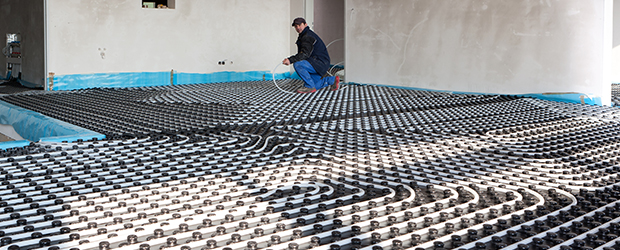 Underfloor heating distributes heat from a source more efficiently than conventional radiator systems, by pumping a controlled flow of warm water through tubing embedded in the floor. Underfloor heating systems are designed to produce radiant-heated zones, allowing the source of heat to run at lower temperatures.
CB Renewables can install underfloor heating kits for under carpet, wood, tiles, vinyl and amtico floor coverings. Whether your project is refurbishment, renovation or new build, underfloor heating is an energy efficient and cost effective solution to heat your property.
More information?
Whether you are looking for energy saving ideas for your home or business talk to one of our team today on 0151 547 7606, or alternatively complete the form for a FREE no obligation quotation.